Well it's about tome I introduce the members of staff. We have hand picked the best people possible to make up what we hope is to be one of the best staffs in the academy scene by picking members based on their experience in academies and not just their popularity. One of the problems we had in TDA was the lack of an active and responsible staff. This time around we have picked people we deem active and responsible enough to run the events of KCDA as smoothly as possible. Without further delay let me introduce to you the first members of staff.
Administrator - DanceJonDance
Well there's not much to say about myself that hasn't already been said or that most people don't already know. I'm a college student majoring in English. My social life as well as school take up most of my time which is probably why you don't see me around as often as you may have seen me in TDA. Speaking of which I am the former owner of Turbo Duel Academy, a fairly successful forum that was unfortunately hacked when I gave the leadership over to other members.
I am very blunt and not afraid to call things as they are. This often gets me in a lot of trouble both in real life and in forums. This quality makes people either really like me or really hate me, and I don't mind it at all. I am who I am and I don't pretend to be someone I'm not to gain anyone's approval. Most people either take me for who I am or turn into the DJD haters out there ;] you all know who you are.
I don't have too many accomplishments to brag about. I've won a bunch of random tournaments in academies, but I don't generally count those since most of the competition was usually very bad. I've won three KC Lives, and one KC Tournament. I am also the co-leader of Popsicle Xuicide, a fairly successful KCVDS team that is considered to be one of the best teams around, if not the best. Together we've accumulated 19 wins against other teams and only a single loss.
My job around here is to try to help out as much as possible. I usually do most of the behind the scenes stuff such as graphics, widget management, etc., which is why you don't see me posting around like the rest of the staff. I also try to come up with the tournaments and other events that take place in the forum. I do a bunch of other things, but I can't really think of them right now

Administrator - The Detonator
The Detonator has been my right hand man since the time I wandered off into the sunset to create TDA. He was one of the few who believed in me, and still does to this day; otherwise he wouldn't be here. A lot of the success TDA had a lot to do with Det being an administrator there. Had it not been for him TDA would have been a huge failure. He is usually referred to as the nice one out of "DJDet" because he is always willing to help and have a friendly conversation with anyone, but in reality Det can be as big of a douche bag as I am when he is rubbed the wrong way.. so it's best to stay on his good side.
Det is a very skilled player with even greater skill when it comes to the mechanics of the game. Don't let his lack of achievements make you believe that he is a bad player because he is not. He simply isn't bothered by the big tournaments everyone considers to be achievements. Det is the one that usually takes care of things in front of the curtains. He is usually the one that will update duels, answer questions, etc., while I do the dirty work backstage. Det is also responsible for all the systems and ideas we have ever come up with in TDA and now KCDA. The ideas and events you all see start on one of our head's and slowly we shape and build the ideas into the things you all enjoy today. He is not afraid to tell me that my ideas are bad, and isn't afraid to modify them in order to make them great. Det is what makes KCDA great because without him you guys would mostly see ideas that
could've
been great.
Administrator - Anzo
Anzo, also known as Yugi Muto is an exceptional addition to the staff. Anzo is a genious when it comes to graphic design and has had his fair share of experience when it comes to academies. He is the former owner of King of Games Academy (KOGA), a very successful academy that met its untimely demise due to a misunderstanding with online guardian. He is now the current owner of Royal Guardians Academy (RGA), a relatively new academy that has had plenty of success in the short time that it has been open, and can be considered KCDA's sister academy. He is one of our best administrators with all the experience he has gathered over the years by leading two cademies of his own. Anzo will be there to help pick up the slack I give when school becomes too time consuming and believe me that he will do a damn good job.; just look at the work he's does in GFX and in RGA.
All his hard work will come over to KCDA to give everyone the best academy experience we can.
Administrator - CatGirl
CatGirl, the timid cat lover that once lived in heaven and then descended to California--at least according to her. CatGirl is the fourth administrator because of the love and dedication she has for the members of TDA that have followed us to KCDA. Not many people can say that they care so much for this group of people as CatGirl can. She is one of the most genuine people you will ever meet. You can always count on her to tell you the truth no matter how much it may hurt because she is one of the most honest persons around, and that is something we can all learn from. CatGirl is a fan of the old Yu-Gi-Oh series and all its cards, so much so that she creates decks based around her favorite card: Dark Magician and makes them as competitive as possible. We all know Dark Magician decks don't stand much of a chance agains the meta these days, but this doesn't bother CatGirl since she plays for the fun of the game. Something many of us have forgotten. We all can look up to CatGirl because she is one of the best human beings around.
Moderator- KingWolfy
Wolfy is one of the people I've known for a very long time, and trust him based on his experience. Wolfy is very well known around the KCVDS community, and it is an honor to have him on board in the staff. Wolfy is a very hard worker at everything he does; whether it's GFX, his teams, academies, etc., you can count on Wolfy to give you 100% every time. His dedication has earned him staff spots in multiple places such as KCTAU. Wolfy is also the former owner of DKA and all the experience he gained there will be coming over to KCDA to create the best academy possible. Wolfy is also a very good duelist, but he mostly takes pride in his creativity when it comes to deck building. He is the type of duelist that stays away from meta and uses other decks to play competitively, and often wins! He was the former leader of team Demolition X, the only team to have ever defeated my team Popsicle Xuicide.
Wolfy's job around here, along with the other moderators, is to keep everything in check when the administrators aren't around. He is also in charge of running tournaments and updating the rank system information whenever a match is posted in the arenas.
Moderator - D.D._Hunter
D.D._Hunter is another one of the great additions to our staff. Like most of the staff, D.D. has a lot of experience when it comes to academies since he is the owner of AAA. D.D. has seen his fair share of success and failure in his academy, and has learned how to make everything good stay good and how to avoid all the bad. D.D. helps out by giving ideas to KCDA and perfecting the ones that are already in place. He knows how to make things work because of his experience and passion, and brings all of that to KCDA in order to create the best academy experience possible.
D.D.'s job around here, along with the other moderators, is to keep everything in check when the administrators aren't around. He is also in charge of running tournaments and updating the rank system information whenever a match is posted in the arenas.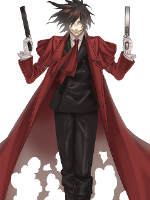 Moderator - คlนนนนนนนนนนนน
Quite arguably the reason we're all here. KCDA started as a project between CatGirl and myself a long time ago, but we never got around to doing so because we wanted to salvage TDA. Time passed and Alu was what started the movement towards creating KCDA. He was the first person outside of staff that wanted to salvage TDA, but thought we should do so in a different forum with a different theme... something along the lines of Kaiba Corp. As soon as he said that a spark went off and the building process of KCDA began. Alu brings a lot of passion to this forum because he cares for it and its members and it shows with his dilligence in updating duel records and answering questions. Not to mention a nice spot in the top posters board.
The rest of the staff is coming soon!